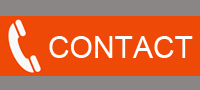 | | |
| --- | --- |
| Add: | YueLian industrial park,JinHua Town,xiaoshan,hangzhou,zhejiang |
| Tel: | 86-571-83698856(Socket Set) |
| Tel: | 86-571-83697988(Magnetic Nut Driver) |
| Fax: | 86-571-83698868 |
| E-mail: | jtl@jtl-tools.com |
| Website: | http://www.jtl-tools.com |

| | |
| --- | --- |
| News Center | You are here: Home> News Center |
Tool set on the Hangzhou Jiateli Hardware Tools
Hangzhou Jiateli Hardware Tools Co., Ltd. was established in 1998, is a professional production tool kits, home kits, sleeve assembly manufacturers. S...
What are the benefits of using the tool cart
Tool cart is used to help save items, and energy consumption is relatively low. 1 freely configurable: Customers can choose according to their nee...
The basic purposes of assembly tools
Assembly tool refers to a variety of commonly used tools for assembly and packaging in accordance with classification, easy to store and carry, the ge...
China hardware tools required to enhance the core compet...
At present critical period, China hardware tools industry is in a enhance the core competitiveness of the industry mainstream companies are increasing...
International Hardware Tool kit market full bloom
As we all know, China's hardware tools market is mainly distributed in Zhejiang, Jiangsu, Shanghai, Guangdong and Shandong and other places, including...
Set of household hardware tools recently set off an upsu...
With changing lifestyles, high-tech development and social progress, electronics, automotive and other daily necessities accounted for increasingly hi...