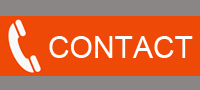 | | |
| --- | --- |
| Add: | YueLian industrial park,JinHua Town,xiaoshan,hangzhou,zhejiang |
| Tel: | 86-571-83698856(Socket Set) |
| Tel: | 86-571-83697988(Magnetic Nut Driver) |
| Fax: | 86-571-83698868 |
| E-mail: | jtl@jtl-tools.com |
| Website: | http://www.jtl-tools.com |

| | |
| --- | --- |
| News Center | You are here: Home> News Center |
Tool set on the Hangzhou Jiateli Hardware Tools
Date:2014/5/14 Count: 2546 From:Hangzhou Jiateli Hardware Tools Co,.Ltd

---

Hangzhou Jiateli Hardware Tools Co., Ltd. was established in 1998, is a professional production tool kits, home kits, sleeve assembly manufacturers. Since its establishment, the company continued to introduce hungry professionals and advanced equipment, and constantly tap the potential of the internal and strengthen management. The companies focus on protecting the environment, optimize employee's work environment, accelerate the pace of technological innovation, and encourage enterprises to get healthy and rapid development.

Welcome to consult!